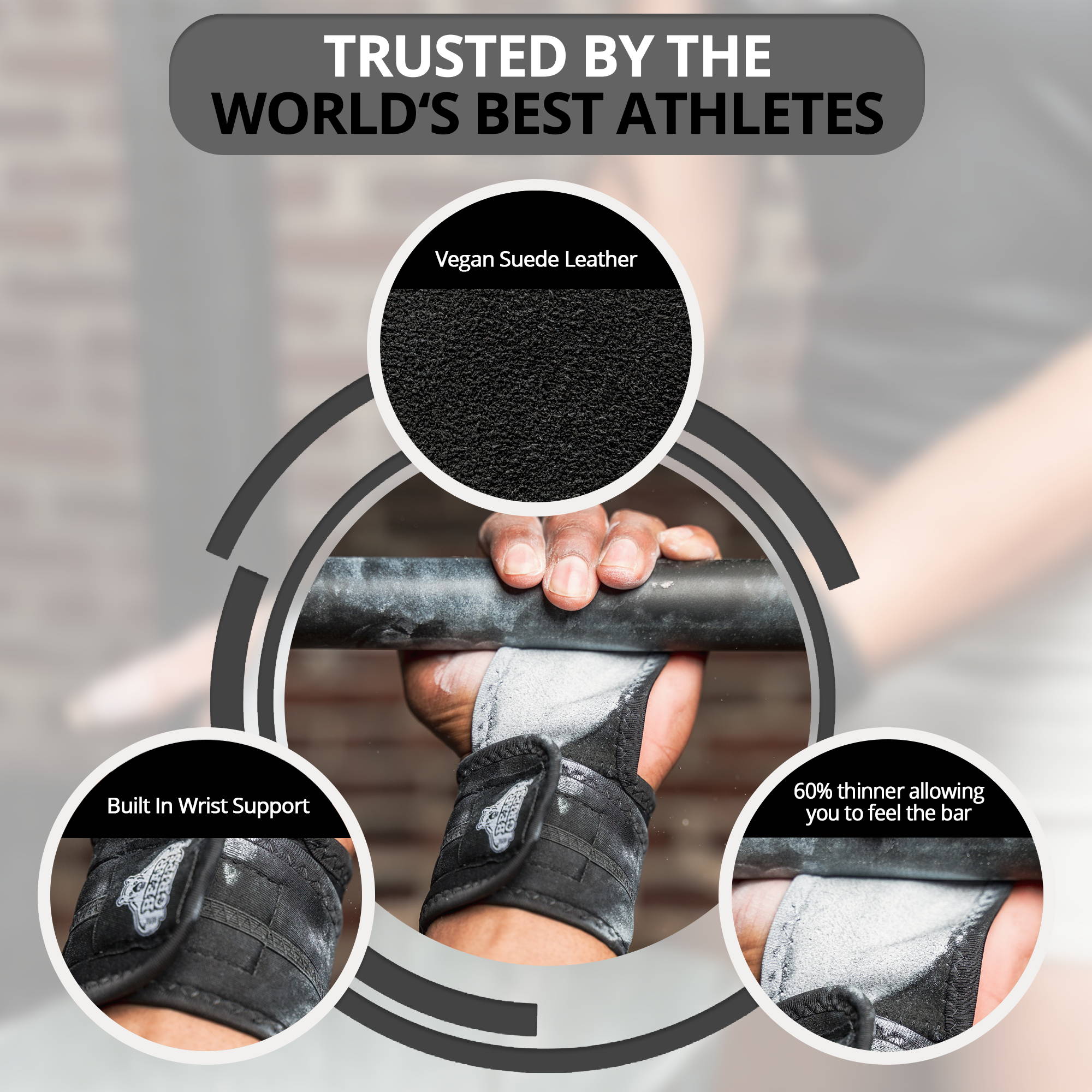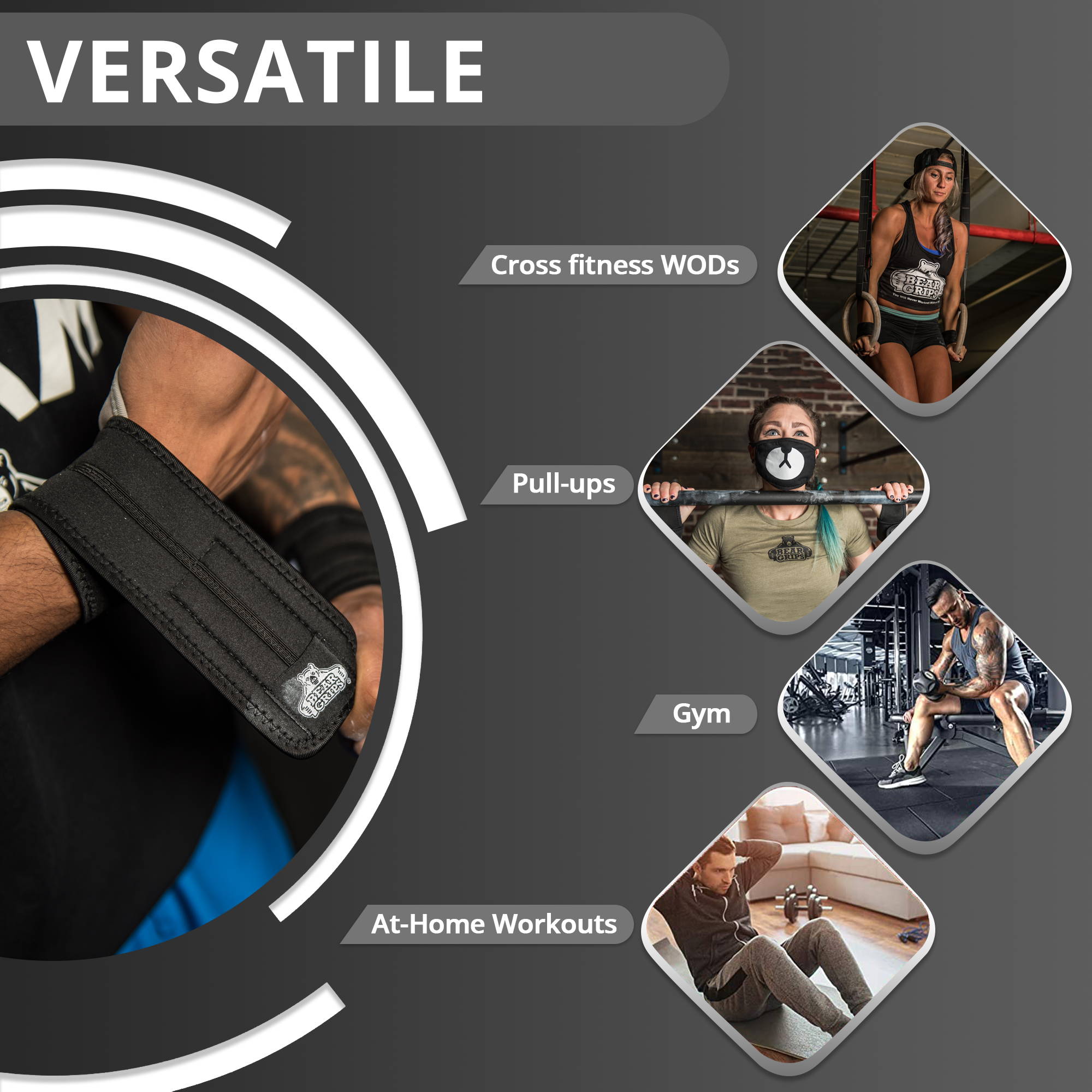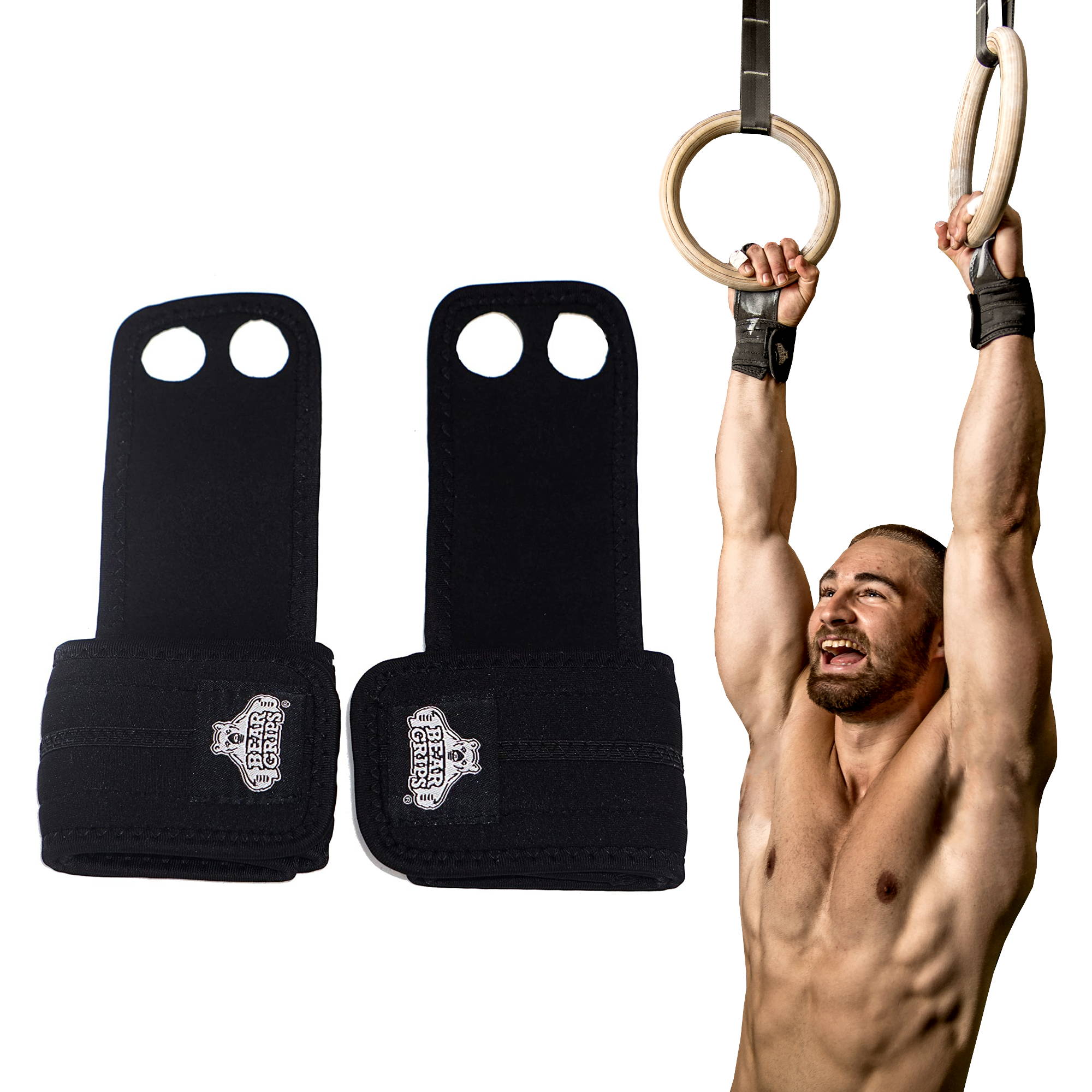 What are the grips made of?
Made with ultra thin suede leather
Is there wrist support with these grips?
Yes. There is a built in neoprene wrist wrap support.
Are these grips for crossfit?
Yes these are perfect for crossfit, they help protect against blister, calluses or tearing. No need to wear tape on your hand, you can simply just put on Bear Grips.
Do I have to break in these grips?
NO BREAK IN PERIOD: Pre-broken in and ready to use, just add chalk for enhanced traction
Are these suede leather grips thick?
Bear Grips 2-hole gymnastics are 60% thinner giving you a natural feel of the bar.
Is there a buckle on these grips?
No. There is no irritating buckle on the strap
FOLLOW @bear_grips ON INSTAGRAM